Remy Martin was founded in 1724 in the heart of the Cognac region, South West France. The Remy Martin cognacs are made with an exclusive blend from the two most sought after crus; Petite and Grande Champagne, delivering unbeatable quality. Today, Remy Martin produce 80% of all Cognac Fine Champagne and continue to respect their distilling traditions by remaining committed to classical methods. Resulting in their consistent signature aromatic flavour - making it the No. 1 Cognac in its homeland of France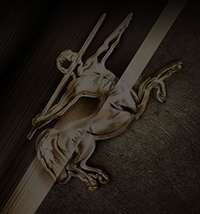 Profile
Remy Martin is about ideals and tradition; about passion and patience; about giving decades the time to work their magic. There is respect for the terroir which binds the soil, the vines and the climate into an inseparable combination. There is dedication to the future and appreciation of the past.
At Remy Martin, centuries old techniques including double distillation on the lees, a long slow ageing process in carefully selected barrels and meticulous blending all ensure that Remy Martin is the undisputed Fine Champagne Cognac specialist.
Only 17% of the cognac shipped from the region is legally recognised as Fine Champagne Cognac (Source: BNIC) and 80% of all Fine Champagne Cognac shipped from the region is produced by Remy Martin.