Pallini Limoncello is a natural liqueur that has been crafted by the Pallini family in Italy since 1875. Made with Italy's finest PGI Sfusato lemons, organically grown on the sunny hillsides of the Amalfi Coast. Pallini does not contain any artificial flavouring or preservatives. With its natural fragrant zest - the result up to eight month infusing in the finest pure spirit Pallini has a crisp and authentic taste of Italy, none can compare! Enjoy it neat, on the rocks, straight from the fridge, or mixed into cocktails and food recipes. Pallini Limoncello is the World's No. 1 super-premium limoncello brand and it has won a host of international awards.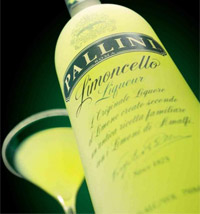 Profile
The number 1 premium Limoncello globally and available in over 30 markets.
Authentic Italian Limoncello, each lemon is hand-picked for optimal freshness & flavour.
Produced using the traditional Pallini family recipe using the finest ingredients.
Made with Italy's finest Sfussto lemons, organically grown on the Amalfi Coast.
Highly acclaimed receiving awards for quality and design.