The House of Arras is a true expression of its origin and maker – a marriage of exceptional cold climate Tasmanian vineyards and uncompromising sparkling winemaking techniques mastered over decades.
For more than a decade, the House of Arras team has been identifying and developing the ideal vineyard sites for world class sparkling wine. This journey has led the House of Arras to call the ancient soils and cold climate of Tasmania home. Its climate is significantly cooler than the mainland, with long summer daylight and maritime influences, which are Ideal conditions for long, slow and consistent fruit development.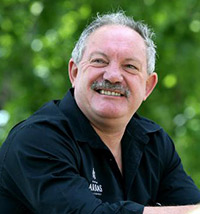 Winemaker Profile
House of Arras Chief Sparkling Winemaker, is Australia's most awarded sparkling winemaker, Ed Carr. He has long held the belief that Tasmania can, and should, produce exceptional sparkling wines equal to the world's best.

Over the past 20 years Ed Carr has amassed more than 100 trophies in Australian wine shows including 21 consecutive "Best Sparkling White Wine of Show" trophies at capital city wine shows.