Alsatian Pinot Gris is an entirely different breed to the New Zealand versions of the pink-skinned grape that have captured so much attention in the past few years. While some of our local offerings can perhaps hint at the delights on offer from Alsace, the home of the grape, it is producers like Willy Gisselbrecht who know how to deliver the complexity and astounding richness that the grape can attain. He has a bit of an advantage; his family have made wine in Alsace since the 1600s: they know their 17 hectares intimately. Great Alsatian aromatics, like the wines Gisselbrecht produce tend to be thickly textured expressions of their respective grape varieties. A thrilling meeting of honeyed richness and flinty minerality, a result of the unique terroir and the attention to detail that only centuries of tradition can deliver.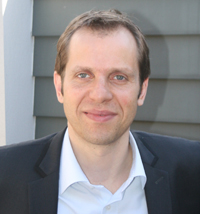 Winemaker Profile
Claude Gisselbrecht is in charge of Marketing and has had experience in the United States and England wine markets. Claude is also involved in nearly all aspects of the winemaking process.
Philippe, Claude's brother is the winemaker, he studied mainly in Burgundy. He is very good at matching the local soils with the appropriate grapes and is looking for selected parcels in order to work on micro-cuvees.
Our ambition is to work more and more on those micro-cuvees and to isolate some outstanding parcels and to vinify them separately.
Cru
Gisselbrecht
Z Last Stocks