Jawbox Gin
A gin brand for the adventurous, the confident and curious; for those who enjoy every moment.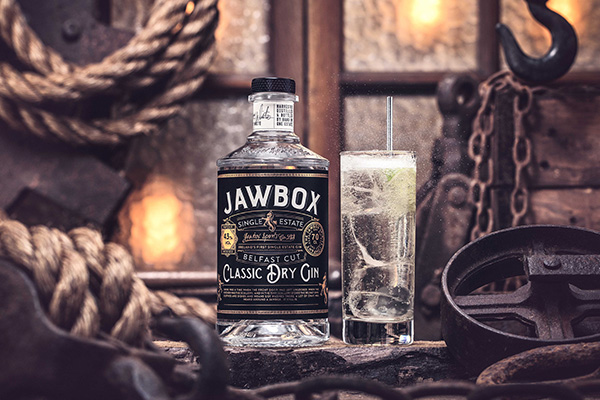 Greatness through Graft & Craft
Belfast is a city built on industry and inventiveness. They are makers and creators, explorers and discoverers. They're hard-working and practical people who like getting things done, and done well.

This is the spirit that inspired the creation of Jawbox.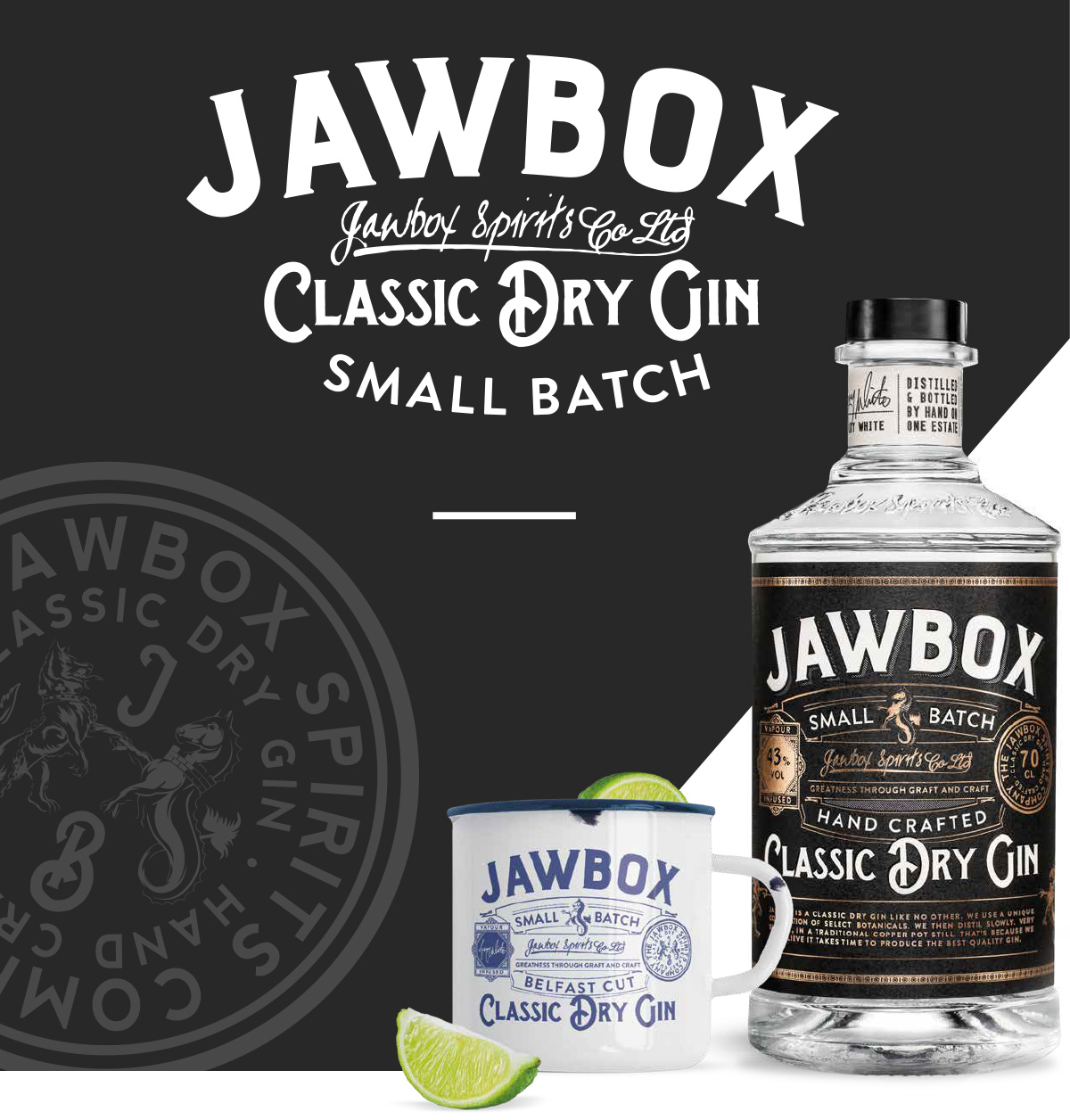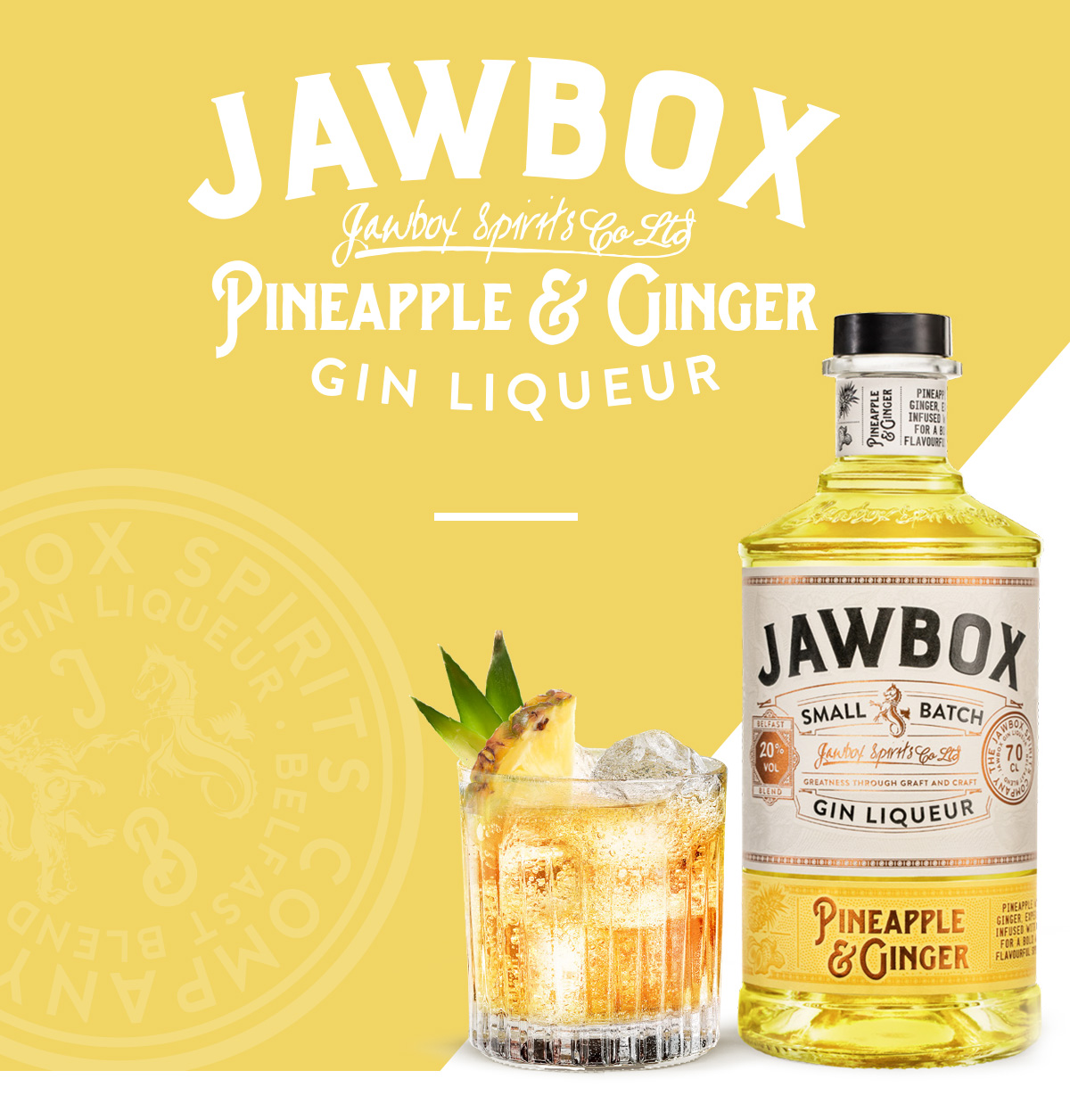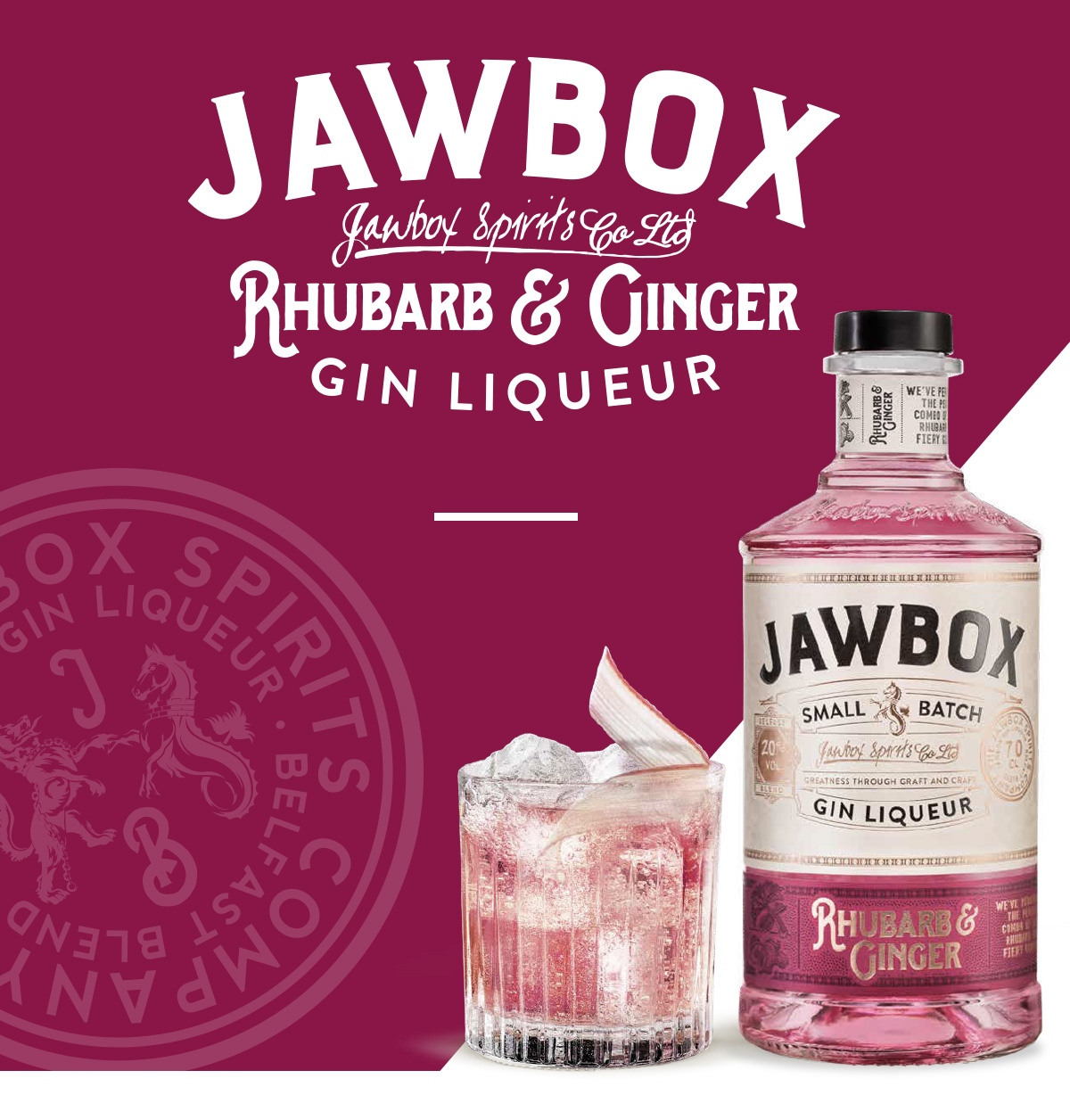 Jawbox: A Classic Dry Gin Like No Other
Just outside Belfast is a vast 300-acre country estate that dates back to the 16th century. Its home to both our distillery and the fields where the grain for our spirit is grown and harvested.

We use a unique combination of select botanicals. We then distil slowly. Very slowly, in a traditional copper pot still. Thats because we believe it takes time to produce the best quality gin.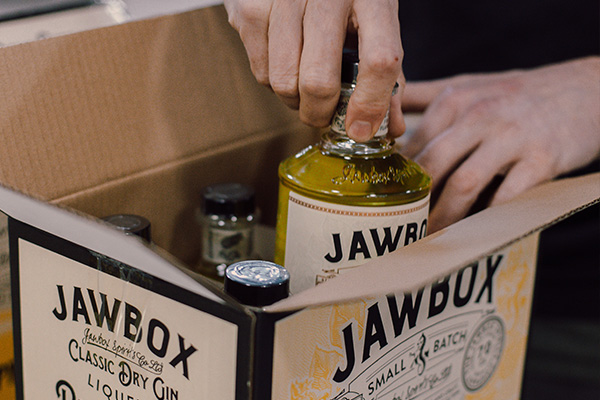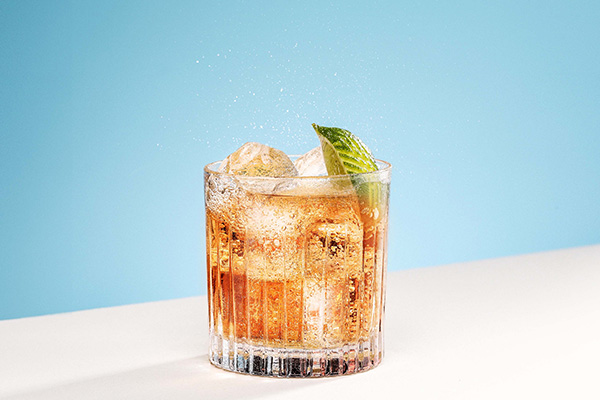 The Original Gin & Ginger
Belfast has famously created many things, from mighty ships to delicate linens. However, there is another, perhaps less well-known gift our city has given the world: ZESTY, REFRESHING GINGER ALE.

Yes, it was invented in Belfast. And it's perfect with Jawbox gin.