A world-class collection of New Zealand made tonic waters and mixers. All-natural, low sugar, and inspired by a 1903 recipe. At East Imperial, tradition and quality are of the utmost importance. All of our products are made using only the purest ingredients sustainably sourced from Asia and Africa, the home of the original tonic water.We believe the spirit should do the talking. Our traditional small-batch method of production ensures this is the case by enhancing the freshness and subtleties of any spirit's botanicals.By working with authentic ingredient suppliers and the very best global distillers and bartenders since our inception, we have created a range of ultra-premium mixers that stand out from the crowd of the overly sweet soft drinks on the market.All our products are proudly made in New Zealand. We only use all natural ingredients with no artificial flavours, sweeteners or preservatives. This practice provides the best tasting product with the added benefit of being good for you.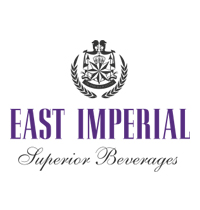 Profile
In Pursuit of the Ultimate G&T – from Africa to Auckland

Looking back we need to thank our wives and children. They all met at our children's music class in Auckland. They soon arranged a dinner for us both to meet.

The story starts here; we soon discovered we had a common love for tradition, heritage and integrity of products of craft – and on occasion a decent Gin and Tonic. We also observed and discussed the explosion in the craft beer space and following close behind that the many new and interesting distilleries entering the market. New ways of drinking were being shaped.

The opportunity seemed obvious to us, so we set our sights on creating the ultimate complement to premium spirits.

Yes, we acknowledged there were a handful of others already establishing themselves in the market, but we were confident we could do it better.

One morning, after a few G&Ts the night before, we met up at our local craft coffee house in Auckland. Here we hatched the plan. Kevin started the business plan over the Christmas break and Tony honed the visual identity and personality over the following months.

Underpinned by months of collective research, exploration and questions to the right people we based our brand on the heritage and integrity of the original tonics. The drink that allowed the explorers to discover new the worlds from Kenya to Asia down through to the antipodeans.
Kevin & Tony.