In a wine trade now dominated by multi-nationals, the Farmers Market Wine Company was founded to foster earnest relationships at the heart of the New Zealand wine industry. Banding together a hardy group of wine farmers from our key wine regions, they've established a grape growers' co-operative focused on providing a fair deal for their produce; the development of exceptional vineyards and culminating in producing a range of exciting varietal-expressive wines. Taking a range of high quality and successful wines to market is literally the fruits of their labour.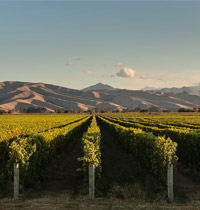 Winemaker Profile
Even the most celebrated winemakers will confess that a great wine is created long before their influence - it's with that notion that has inspired Farmers Market Wine Company to work with a co-operative of some of New Zealand's most hardy and renowned grape growers to produce a range of quality wines true to their varietal expression.
Welcome to our world...