Family roots run deep. Nobody has more experience growing grapes in Marlborough than Allan Scott. He planted some of the region's most famous vineyards, including the very first, and has worked here every vintage since.

Allan has nearly 40 years in the wine business, was one of the first independent wineries to be established in Marlborough. Allan and his wife Catherine decided to settle in Marlborough in 1973, and in 1990, they launched Allan Scott Wines. Over the 25 years since its inception, the winery has evolved to keep ahead of the changing demands from the market. Perhaps the biggest change for the business has been its evolution into a true family business. Allan and Cathy's three children have grown up to become valuable members of the business.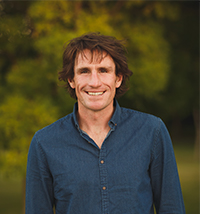 Winemaker Profile
Allan and Catherine oversee every aspect of the business and have entrusted the key operational elements to each of their three children – Josh (Winemaking), Sara (Viticulturist) and Victoria (Marketing).