Domaine Paul Mas are one of the main Estates in the South of France. The Mas family have been cultivating grapes in Languedoc since 1892 and in the year 2000, owner and winemaker Jean-Claude Mas, created Domaine Paul Mas, with the 35ha (86 acres) he inherited from his father. While respecting their rural roots and preserving the environment, Domaine Paul Mas highlights their exceptional and diverse terroirs, whilst crafting wines with creativity, authenticity, and refinement, with the goal of making great wines that will give you a unique moment, rich in emotions: this is real luxury!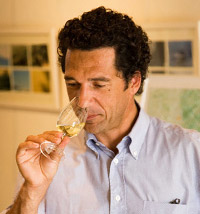 Winemaker Profile
Jean-Claude Mas, owner and winemaker, was born in a winemaking environment in the Languedoc, in Pézenas. At the age of 3, during the harvest, he escaped from his mother and ran 2.5 km to meet his grandfather in the cellar! This was a moment that he never forgot, when his interest and passion for wine were born!

Often described as a pioneer from the New Languedoc, belonging to the New wave of French wines, one of those on a mission to give Languedoc his former glory back in a region where wine production goes back to more than 2000 years.