Where the hills of the vale meet sandstone cliffs that dive into the crisp clean waters of St Vincent Gulf, luscious green vineyards protect bulging fruit from the hovering sun as they sit and wait to be plucked. Since the first vine was interred in 1887, the coastal hideaway of McLaren Vale has been the heart and home of Tatachilla... but that doesn't mean the soul can't wander.

Capturing the wanderlust of a generation, Tatachilla celebrates the accumulation of experiences, playing homeage to home while reveling in the treasures uncovered from a lifetime on the road. Tatachilla is the brave adventurer, the orphan child, on a relentless journey to find a renewed perspective, to discover itself and its place in the world... wherever that may be.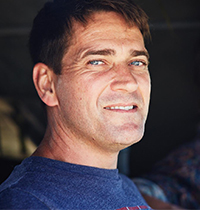 Winemaker Profile
Jeremy Ottawa took the reigns at Tatachilla after 12 years as winemaker at St Hallett, where he was instrumental in developing an oak program that matches vineyard and vintage to a specific oak regime.