Consistently award-winning premium wines. Traditionally hand-crafted in small batches, blended to express quintessential Clare character.

Established in 1893, Leasingham has been an integral part of the Clare Valley for over 100 years. Today, Leasingham select only their most outstanding wines for release under the premium Classic Clare label. Consistent show success rewards the depth and integrity of these distinctly regional wines. The Bin Range was developed in the mid-1960s as the winemaker's selection of the best parcels of fruit from each vintage – a tradition of quality that continues today.

At Leasingham, they believe in the value of being connected to what you buy, what you eat, and what you drink. This philosophy is at the heart of what they do, because whilst they might seem like an old established wine brand, they know it's the small things that really matter most.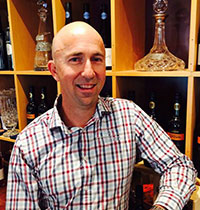 Winemaker Profile
Leasingham winemakers pour the same intimate level of care, attention and passion for their craft into every bottle so you can feel wonderful about the wine in your bottle. As they have grown, their attention to detail and obsession with quality has remained as central to their art as it was in 1893.

Matt Caldersmith became the Leasingham winemaker in April 2014, after previously holding winemaker positions at Forest Hills and Hollick Wines. In November 2014, Matt and fellow winemaker, Nic Bowen, were hailed McLaren Vale Bushing Kings. The prestigious award is given to the highest scoring and Best McLaren Vale Wine. Matt's drive and passion to be involved in all aspects of the wine industry spans over 16 years.